Location for Ceremonies
The charm of crenellated towers and harmonies of open galleries, an old richly decorated room, the imposing green aisle of an old park. There are various possibilities offered by Villa Castello di Torrazzetta to welcome its guests and celebrate the most important moments of life. Perfectly connected to the main communication routes and easily reachable from Milan, Genoa, Turin, Pavia, Alessandria, Piacenza, the structure is the ideal location to organize ceremonies and banquets.
The spaces are modular, suitable for different needs, and conventions with banqueting agencies, photographers, wedding planners, allow you to elegantly take care any single detail of the event: photography and videos for events, flowers and floral arrangements, wedding favors and tableaux mariage… Not just a restaurant for weddings or an empty palace, but an integrated event venue, which allows to host guests with elegance, without neglecting any smallest detail.
Wedding
A dream location for weddings, immersed in an age-old park on a gentle hill of the first slopes of the Oltrepò. A scenario full of suggestions awaits you and your guests to experience the unforgettable emotions of that special day, surrounded by the nineteenth-century beauty of this ancient estate. Marriage at Villa-castello di Torrazzetta means the possibility of celebrating the civil ceremony in the natural green aisle of the park, or in one of the refined rooms inside, the availability of a chapel, the modularity of the indoor spaces, which can accommodate up to 150 people. The property also has a range of hospitality with modern rooms, or rooms with original period furniture, an extra opportunity to organize the fairytale wedding that best reflects the personality and unique style of each couple.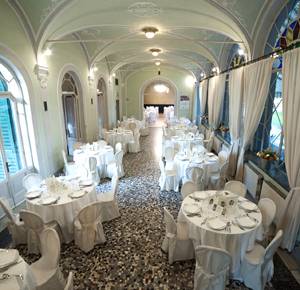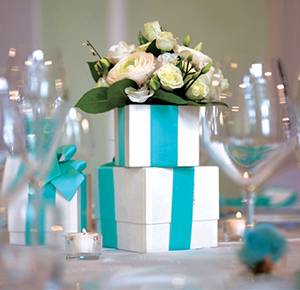 Baptism, Communion, Confirmation
From the cozy dining room to the large veranda overlooking the park, to the various finely decorated internal rooms: Villa Castello di Torrazzetta is a location for ceremonies, where to celebrate Communion and Confirmation or organize the Baptism party. Suitable for small and large groups, the structure can accommodate every celebration, and cloak it with the discreet and eclectic elegance of rooms speaking the language of a rich nineteenth century, welcomed by a Villa having its roots in the 17th century. Every family celebration finds in Torrazzetta a tiny world made of great flavors and ancient atmospheres.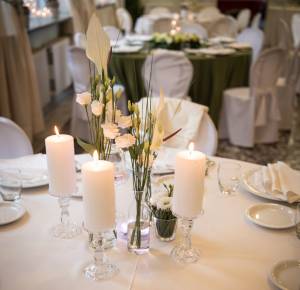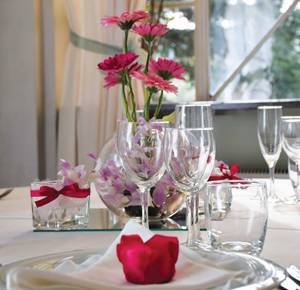 Anniversaries and celebrations
Location for anniversaries and celebrations, Villa Castello di Torrazzetta is a landmark in the heart of the Oltrepò Pavese, to organize refined banquets or more informal dinners, and celebrate the most important moments of life. From a wedding anniversary to a special occasion, choosing Torrazzetta means combining a unique setting, with the ability to define and customize every detail, also thanks to the collaboration with the best experts in banqueting, set-ups, photography…