Cycle Tourism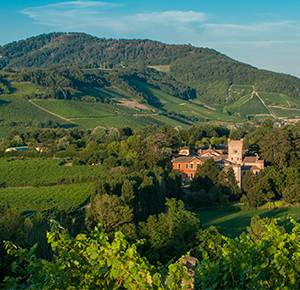 Unspoiled landscapes, routes suitable for all skills and challenges, medieval villages and a food and wine heritage to be tasted: cycle tourism in Oltrepò Pavese means fun, taste and sport, a few kilometers from Milan. And there is no better starting point than Villa Castello di Torrazzetta, perfectly positioned in the center of the Oltrepò, a short distance from highways and railways. An easily accessible location with an offer of spaces and modular hospitality to meet different needs, from which you can reach dirt roads, cycle paths, road routes, trails and off-road mountain biking, downhill slopes and more.
At the mouth of the Valle Schizzola, next to Casteggio and Montebello della Battaglia, Villa Castello di Torrazzetta is the ideal partner to plan a holiday on two wheels. Inside a fascinating seventeenth-century Villa, immersed in a century-old park, you can rest in the historic rooms with nineteenth-century furnishing, which hosted Napoleon III among others, or choose contemporary rooms equipped with every comfort in sober style. The Hermitage is also available for small groups, an autonomous structure inserted in the park, with kitchen and common areas ensuring absolute privacy.
Starting from the hill of Borgo Priolo it is easy to reach fascinating routes. Starting from the Greenway Voghera – Varzi, the cycle path recovered the path of the old railway, also suitable for families, due to its low slope and great accessibility. Along the route you meet natural places and rich fields of typical Lombard hills fauna, side paths among the vineyards and the cellars of Retorbido, Codevilla and Torrazza Coste, woods and wide meadows.
Also interesting is the possibility of riding e-bikes to the roots going up the Staffora Valley, for the sporty braves even surpassing the medieval Varzi, pushing towards Passo del Brallo, Mount Lesima, the Passo del Giovà and then descending in Val Trebbia towards Bobbio or Brass. Or, staying in the immediate vicinity of Villa Castello di Torrazzetta, it is possible to go up to the village of Fortunago, go through Passo Carmine up to Val Tidone, maybe taking the state road towards Zavattarello, with its stately castle, Romagnese, Casa Matti and Passo Penice.
Remaining on the mid hill there are many roads, asphalted or not, that you can choose to explore the Oltrepò of wine, cycling in Valle Scuropasso, in Val Versa, between Canneto Pavese, Santa Maria, Stradella and Broni.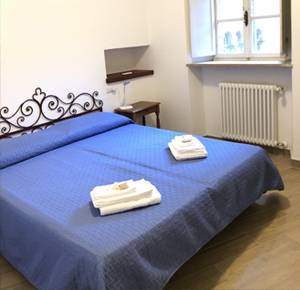 There are also roads immersed in nature and woodland trails: Mount Penice, Monte Calenzone, Pietra Corva (with its alpine garden to visit every summer), Mount Lesima, Cima Colletta, Monte Alpe and Monte Boglelio. And in the vicinity of Monte Chiappo, in Pian del Poggio you'll find an equipped bike park, also used for international competitions, with downhill tracks between Emilia, Lombardy and Piedmont, dedicated to experienced and non-expert bikers.
From Villa Castello di Torrazzetta the opportunities for bikers and simple enthusiasts never lack, because cycle tourism is not only synonymous of Germany or Trentino-Alto Adige. Here, in the province of Pavia, just a step away from the big city, awaits you a pure environment and roads to ride.